Home
Why You'll Want to Move to Knoxville This Year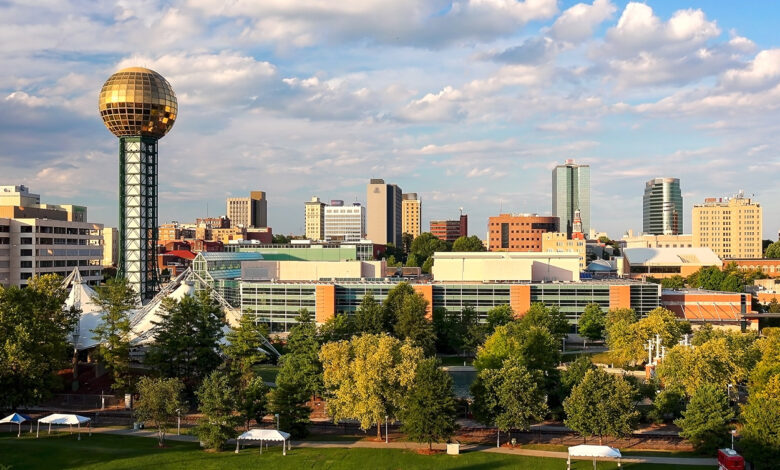 Knoxville is breaking records as one of the top cities people are moving to in 2023, but why?  To many, this city may not seem like a big deal, but to those moving here, it feels like paradise.
These are the top reasons you'll want to move to Knoxville this year and why it's a good idea to call it home! 
Booming Economy
The economy here is off the charts!  Knoxville has countless industries that call this area home and offer the chance to climb the corporate ladder however quickly you want.  Whether you want to work in financing or you'd rather own a bar, you can build a career for yourself, and you're almost always guaranteed success.
More people are willing to start families and have kids here because of how affordable it is, which is great because it boosts the economy even further!
Affordable Housing
Housing has been a mess across the country for the last few years, and although Knoxville hit its rough spots, it's still more affordable than almost any other city!  Knoxville real estate is larger, cheaper, and more available than most areas.
This gives you a chance to live off of a smaller income or to buy a larger property if it strikes your interest.  Owning land is a great way to build a nest egg for your retirement or to have something you can pass on to your family.  This city gives you an opportunity for financial security.
Tons to Do
There's so much to do here!  From checking out live shows to hitting up the bars or hiking and white water rafting, you'll find something that piques your interest.  Nearly every activity is easily affordable too, which means you can relax about your budget and get straight to having fun and cutting loose.  If you live here, the work-life balance makes this a lot more fun! 
Awesome Sense of Community
There's a large lack of community in many cities, but Knoxville knows how to knock that out.  Instead of feeling alone, you gain community when you live here.  This means you can depend on your neighbors, and they'll rely on you.
Although you can still have all the privacy you want, and you don't have to help with everything, it's nice to know you live somewhere that has your back.
Delicious Southern Food
Southern food is so comforting that it's spread across a lot of the nation: but you can't get it better than out of the actual south.  Knoxville has multiple restaurants that offer anything you want fried, buttered, or barbecued to perfection.  
Even the bars have better food than many restaurants outside of Knoxville!  Check reviews when you get to town, and pay attention to which ones are popular with locals versus which the usual tourist goes for.
There's Nothing Like Knoxville!
If you're ready to move somewhere that feels like a dream come true without the price that usually comes with that, it's time to move to Knoxville!  This city has a little bit of everything to make everyone's life easier!