Finance
Which Car Insurance is Best for You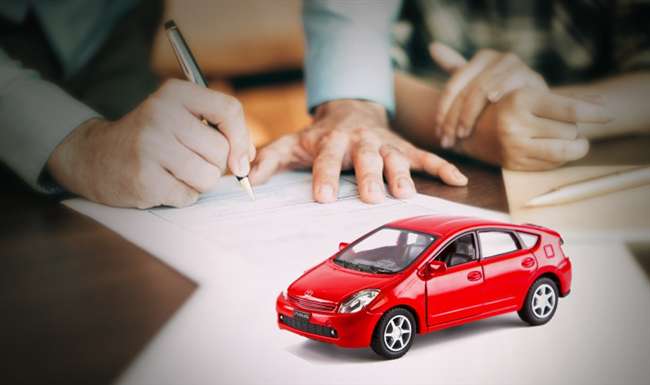 Summary
In India, the insurance companies offer two types of car insurance policies – third-party car insurance and comprehensive policy. If you are wondering, which is the best plan for you, read on to know the comparison between the two.
When it comes to buying a car insurance policy, there are several factors you must consider. And, one of the critical factors is to choose between third-party car insurance and a comprehensive car insurance policy. To decide which is the best insurance plan for you, it is paramount that you understand about these plans and the difference between the two.
Comprehensive Car Insurance
A comprehensive car insurance policy, as the name suggests, provides overall protection against both third-party liabilities and damages to your car. This plan is extensive, but the premium for this plan is higher than third-party insurance.
One of the significant features of this type of plans is that it gives you the flexibility to widen the scope of the coverage by purchasing add-on cover or riders. You can opt for any number of add-ons to suit your needs by paying an additional premium. This type of coverage is highly popular among the car owners as it provides end-to-end coverage and ensures you have minimal financial liability in the event of an accident, natural disaster or theft.
Third-Party Car Insurance
Third-party car insurance offers only basic coverage. All car owners in India must have this plan; driving without valid third-party insurance is a punishable offence, and you may end up paying a hefty fine. This type of policy provides financial compensation only for the damages you may cause to the third-party's car/property, and physical injury that may occur due to accident. Under this plan, the damages to your vehicle must be borne yourself.
Difference Between Third-party and Comprehensive Car Insurance
Now that you know what third-party and comprehensive car insurance policies are, let us understand the differences based on different parameters:
Third-party insurance covers damages to the third-party car or physical injury. This way, you need not pay for the damages to the third party from your pocket.
A comprehensive policy, on the other hand, covers damages to the third-party, as well as damages to your car. So, no matter what, the insurer will compensate for the losses.
Third-party car insurance does not cover damages to your car. The premium for the comprehensive policy is more expensive than a third-party policy.
With third-party car insurance, you cannot customise your plan. Whereas, if you have a comprehensive policy, you can customise your plan by adding add-on cover to suit your needs.
The premium for third-party car insurance is cheaper than a comprehensive policy. The premium is pre-determined by the insurance company based on the CC (Cubic Capacity) of your vehicle.
Although the premium for a comprehensive policy is slightly expensive, it is decided based on several factors like the city of your residence, the car model and make, and add-ons opted.
So, the big question – which insurance is best for you?
The choice for best car insurance depends mainly on your personal preference. If you use a standard car and does not drive often, third-party car insurance will be sufficient for you. But, if you drive an expensive car and you drive daily, you are at a higher risk of meeting with an accident, and therefore it is better to apply for a comprehensive policy. Before purchasing car insurance, determine your needs and a budget for the premium. This will help you make the right choice.