Home
What Users Look For In A Self-Install Alarm System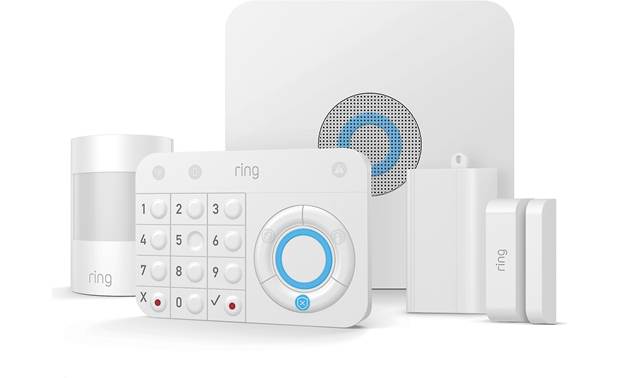 Burglary cases have become quite rampant in the U.S. over recent years. And during these COVID times and facing a second lockdown wave, it has never been more important to feel safe and be safe at home. That's why you need to ensure that your property is secure. One of the best ways you can achieve this is by installing a self-install alarm system.
Installing the right home security system will help you watch your home 24/7 when you are at home or work.  You should choose a security system that suits your needs. You need to ask yourself what you want the alarm system to do and the purpose of installing it.
When it comes to choosing a self-install alarm system, here are things that users tend to focus on.
1.   Cost
Cost is one of the top things that people usually consider before buying any product or service. This also includes the security system. When choosing a security system, users need to consider all the costs involved. When it comes to security systems, there are plenty of expenses that users need to know, plenty of costs before actually purchasing the alarm system. Some of these costs include monthly fees and service fees. The user needs to consider all these costs to know which type of security system will suit their budget.
2.   Usability
Your home alarm system is there to protect you and your house. That means that it should be easy to use without any hindrance. In case of an emergency, the user should instantly know where the 'Panic' button is located and how to alarm the system.  The alarm system should also make it easier for the user to understand what each alert and sound means. The security system should automatically alert the user in case of problems such as power outage, low batteries, or any technical issue with the equipment.
3.   Mobile app control
This is also another crucial thing that users look for when purchasing a home alarm system. The advancement in technology has made it easy for users to operate and control the entire alarm system from a single app on their smartphone or tablet when at work or watching TV at home.
With home security provider mobile apps, the user can instantly be notified in case someone interferes with their security system's sensors and signals. If the security camera detects motion, users will automatically receive a notification, and then they will be able to see live footage using the app without making a step.
4.   Wireless or wired
The advancement in technology has led to the introduction of the wireless security system. The wireless alarm system is excellent unless your area does not have adequate coverage. The wireless alarm system is more aesthetically appealing since no wires are running up the walls or around the walls.
The wired solutions are ideal if your home is under construction. All the wires and drilling are done together with the building, giving the wired solutions the same aesthetics as the wireless solutions. You can also install the wired security alarms if your locality has limited coverage.
5.   The size of the alarm system
Of course, when choosing a self-install alarm system, you need enough equipment that will fit your home. A self-install security system should have fewer sensors. Just remember to cover all the entrances and exits in your home with a camera or sensor.
Final words
The home alarm system plays a crucial role in the safety and security of your home. That's why you need to ensure that you pick the right one. A self-install alarm system is usually the best option because you can install them yourself without hiring a professional. The user can also reinstall it when moving to a new home.