Technology
Understanding the Different Types of Belong NBN Plans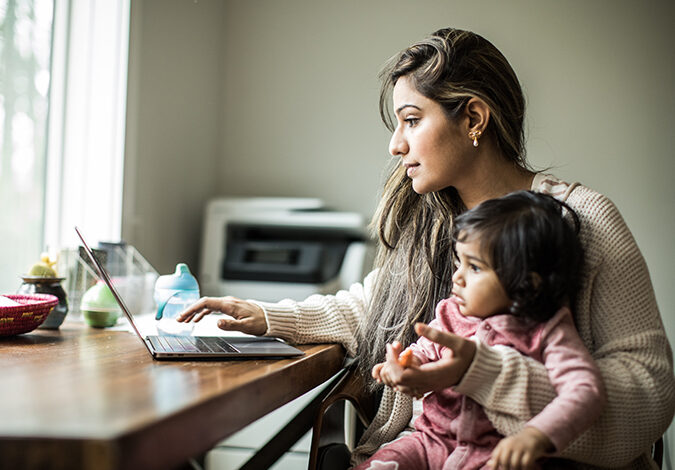 Having an internet connection is now considered a necessity for every household, particularly as more and more people turn to the web in search of any information, product, or service. Because of this, there emerged several internet service providers (ISPs) offering different types of plans to cater to the needs of their subscribers. One of these providers is Belong and below are some of the details that you need to know in order to understand their plans.
Before digging deeper into each of Belong's offerings, it is a good idea to take a look at some of the things that you need to consider in choosing an NBN plan.
One of the primary considerations that you need to think about in search of an NBN plan is the speed that you need to use. In this case, you will surely find Belong NBN plans in different speed tiers, including the basic, standard, and fast speed tiers. For instance, if you live alone and you are a typical internet user who loves to surf the web to read blogs or scroll through social media newsfeed, then a plan in the basic speed tier will already suit you.
In case there are three or more people in your household simultaneously using the internet to stream videos, then your best bet is in getting a plan under the standard speed tier. On the other hand, if you are a power internet user whose online game is affected by even the slightest latency, then you should consider a plan in the fast speed tier. Thus, think about what you often use the internet for, as well as the number of people who will use it in your household for you to determine the speed that you need and get an appropriate plan for it.
Aside from the speed that you need, you also need to consider your bandwidth usage. For instance, if you frequently stream high definition (HD) movies, then a plan with a data cap may not be appropriate for you because there is a great chance that you will always exceed your limit and pay a hefty sum for it. In this case, it will be better if you go for a plan that boasts of unlimited data so that you don't have to worry about monitoring your usage. Rest assured that all Belong plans have unlimited data features.
There are certain NBN plans that impose a certain lock-in period, which is typically 12 months. Conversely, there are also other NBN plans that allow you to leave anytime you wish. However, there may be a catch because more often than not, you will pay a bit more for a no-contract plan.
Finally, you also need to think about whether you will be able to get the most out of what you pay for in choosing a plan. In this case, you need to balance your need for speed and data with the amount that you are willing to pay. It is usually the case that a plan with a faster speed and unlimited data costs more.
Belong Starter Plan
The Belong Starter Plan is considered to be under the basic speed tier but the unnatural thing is that it can reach an evening speed of 30Mpbs. This makes it fall somewhere between the NBN25 and NBN50 speed tiers. If you are greatly considering this plan, go for the one with the 12-month contract because in doing so, you will shave off $5 in your monthly subscription. Plus, you don't have to pay for the Wi-Fi modem because it already comes with the plan.
Belong Standard Plus
Belong Standard Plus is another Belong plan that you should consider if there are more than three people living in your household. It falls under the standard speed tier or the NBN50 and it boasts of an average evening speed of 40Mbps. However, for a monthly payment of $65 under a 12-month contract, this speed seems to fall behind the plans offered by other providers.
Belong Premium
Lastly, there is also Belong Premium, which is the company's offering under the fast speed tier or the NBN100. It offers an average evening speed of 80Mbps for a monthly price of $95 in a month-to-month contract. Compared to the plans offered by other providers, Belong's Premium plan can be considered as an average plan because it sits between the cheapest and most expensive plans offered under this speed tier.
To wrap things up, Belong is one of the ISPs that you can trust when it comes to your internet connection. Depending on the speed that you need, you can land the perfect Belong plan that won't rob you of your hard-earned money while still getting a dependable service. You won't even have to worry about a data cap because all their plans have unlimited data.