Shopping
The Perfect Jewelry to Wear for Every Season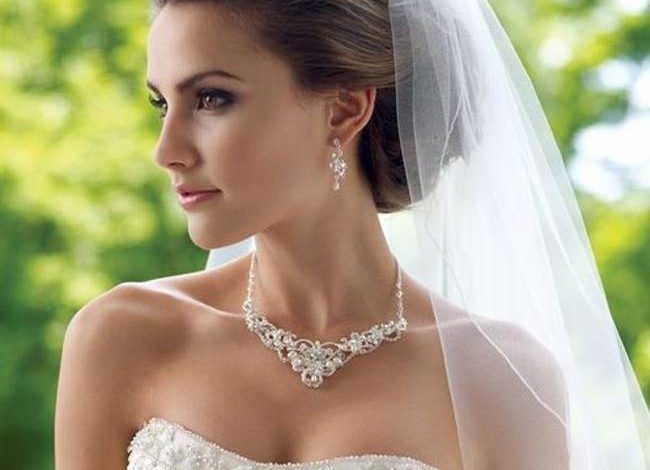 Trends change with the season, and so should your style. A thick, stacked bracelet looks great in the summer, but ultimately gets buried under your thermals and coat in the winter. Because of considerations like this, it's important to keep in mind how best to accessorize according to the season. This handy guide will show you how.
Winter/Fall
Dressing for the colder months means stowing away your mini skirts and open-toed sandals in favor of large chunky knits and thick winter coats. Transitioning to a colder climate also means donning appropriate jewelry, especially in places that experience intense snow like Salt Lake City or Minnesota.
Bracelets will get covered up by long-sleeved sweaters and chunky coats, but unless you're outdoors and wearing gloves, rings will stand out despite your bulky winter wear. Anything from simple silver bands to colorful ornamental cocktail rings will do, depending on what you're wearing. A simple ensemble will benefit from a striking statement ring, while basic, elegant rings won't compete with loud, commanding outfits.
There's no better time to flaunt a dazzling diamond piece than in the fall and winter season. Diamonds look great with any outfit, and will definitely catch the attention of anyone who lays their eyes on it. Whether you're wearing a diamond necklace or diamond earrings, you can't go wrong with this versatile and understated piece.
If you can't resist wearing a necklace in the winter, go for long necklaces that drape over your clothing. Take a cue from the multi-chain necklaces have been spotted everywhere on the runway by stylishly layering draped necklaces over each other for an interesting look.
Spring/Summer
Warm, temperate weather is the perfect time to show some skin, and your jewelry should reflect that. You can wear just about any piece during the summer and spring seasons, but there are a few pieces that are simply made to be flaunted under the sun.
Instead of layering your thermals, you should be layering your jewelry around this time. Bare arms can be decorated with eye-catching bracelets. You can layer both thin or thick bracelets, depending on the look you're going. Thin stacked bracelets look effortlessly chic and sophisticated, while thick bracelets give off a more hip, bohemian vibe.
The warmer months are the perfect time to experiment with your jewelry style. Classic tank tops and dresses provide great canvases for mixing and matching a variety of pieces. You can play up jewelry made out of interesting, unconventional materials like wood, feathers, salvaged metal, shells, and fabric. Striking textures and colors are all the rage, and will definitely elevate what is otherwise a plain, simple outfit.
It's easy to assume that jewelry might not be as essential as the clothes on your back, but if you want to feel confident and comfortable, an elegant ring or a decorative necklace can do just that while telling a personal story. They're an easy and effortless way to express yourself and your personal style.