Shopping
Romantic Gifts for Husband That Will Keep the Love Blooming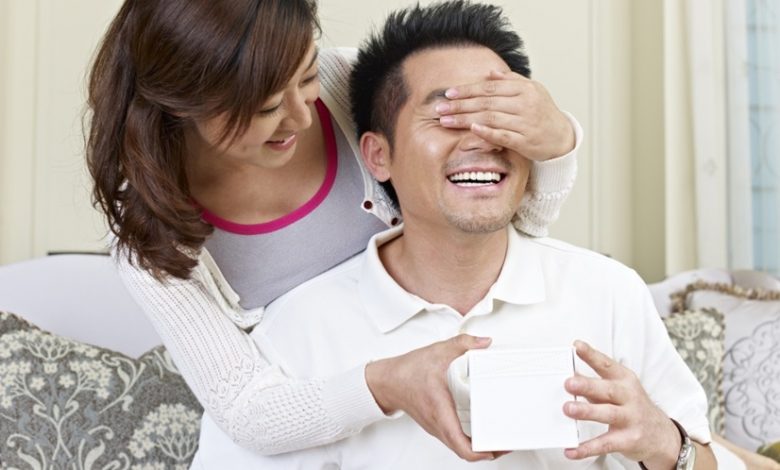 He is your best friend, your partner in crime, your saviour, You know that you can depend on him whenever and wherever. And his loving love for you, is what makes him so special. You can also make her feel special with her love and gifts which is very much appreciated.
Being a wife is not an easy task because you want your house to be likeable and most important your husband to appreciate it. Fun part yet, you are so confused about what to gift your husband. From watches to wallets, cufflinks to ties, and trips all are either done or already planned.
While your admiration for the husband can be expressed through words, if the same is escorted with some exquisite gifts, your gratitude turns more concrete. And if you are unsure about what to gift your husband on special occasions, then we have some gift suggestions for you. See our ultimate guide to gifts for your husband
Kissing Mug
Isn't it romantic? A kissing mug is designed to resemble the faces of 2 lovers. When you fit them together, they form a kiss. What a fascinating way to enjoy "two for tea" with someone very special. Perfect for coffee, cocoa and all other drinks, hot or cold too. Ladies! after this romantic act of yours he may be seen blushing.
Lovebox messenger
A modern update of old-school love letters, it displays messages sent via a Wi-Fi-enabled box app. Send a sweet note to your loved one and the box will spin and alert them that you are thinking about them.
Comfortable Cozy Blanket
Your always-cold husband would love a good cozy blanket. He can use it all winter long, whether working in his home office or scattered on his arm chair as he watches his favorite sports teams. It is something that he would not consider buying for himself.
Personalised Photo Frame
Looking for a romantic gift for husband? A personalised picture frame is perfect! Get a romantic picture of yours framed in this personalised photo frame with a thoughtful quote and gift him on any of his special days. It is a good decoration for a room, wall and table.
Scented Candles
Another romantic gift for husband includes a scented candle. He will enjoy the magical aroma of the scented candles in his room. So, the next time you think of buying a gift for your husband go for some scented candles.
And, For newlyweds who are trying to amaze their husband, it can be a bit difficult. Because you still want to give the gift and not make it gaudy. Let the sweets / chocolate talk. You can go for some handmade chocolates for the husband, and other special combo gifts.
Apart from that, you can get personalized gifts for husband that include cakes, cushions and coffee mugs, flower bouquets, online. So, that was your guide to romantic gifts for your husband which you can order online from any reputable online portal. Happy Romance! Happy Gifing!