Business
Inc. Names Nine Hauser Private Equity Fund Managers in Its 2021 "Top Founder-Friendly Investors" List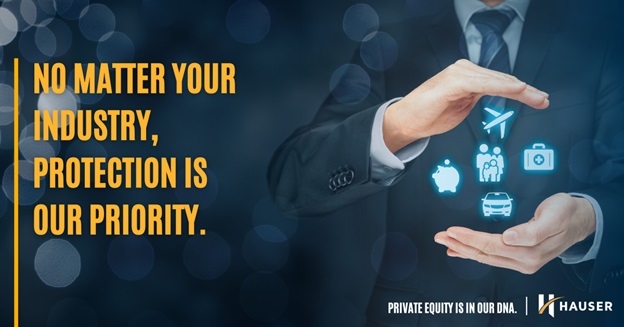 Hauser Private Equity and its managing partner Mark Hauser recently announced that the business news and raking authority Inc. named nine Hauser fund managers to its 2021 list of the "Top Founder-Friendly Investors." When asked to comment on this prestigious accomplishment, Mark Hauser said, "These fund managers emphasize the importance of operational expertise to value creation, and partner with key leaders focused on long-term partnerships and flexible solutions to growth."
Mark Hauser's sentiments reflect Hauser Private Equity's longstanding concentration on value creation as the fundamental element of its operational model. After using a comprehensive vetting process to define optimal investment targets, Hauser Private Equity employs a range of founder-friendly strategies to grow companies while boosting incoming revenue.
Bolstered by Hauser Private Equity's input and support, Clearlake Capital, Guardian Capital Partners, North Castle Partners, Revelstoke Capital Partners, New Mainstream Capital, Palladium Equity Partners, Shore Capital Partners, ZMC Zelnick Media Capital, and Revolution all made Inc.'s 2021 "Top Founder-Friendly Investors" list. Like all the private equity and venture capital firms on this exclusive list, they have demonstrated a clear history of establishing collaborative relationships with company founders and entrepreneurs that are based on mutual trust.
In addition to providing essential funding to founder-led businesses, "Top Founder-Friendly Investors" offer a wealth of industry-specific expertise with a concerted focus on growth acceleration. Official Inc. policy dictates that they must remain actively involved with the companies that they serve for at least a year after their initial investment.
To make its "Top Founder-Friendly Investors" list, Inc. Media reached out directly to company founders and entrepreneurs throughout the United States, asking them to fill out a standard questionnaire about their relationships with specific private equity and venture capital firms. After collecting and analyzing these questionaries, Inc. authorities engaged in a stringent vetting process to arrive at the final 146 firms that ultimately received "Top Founder-Friendly Investors" awards in 2021.
About Inc. Media: One of the most trusted resources in the business world, Inc. Media employing its best-in-class data collection and evaluation processes for decades. From its "Top Founder-Friendly Investors" list to its iconic "Inc. 5000" of the fastest-growing companies in America, this organization provides targeted rankings in a variety of relevant business areas. In addition to publishing valuable information through its network of print, website, social media, and podcast outlets, Inc. hosts a range of acclaimed bespoke events including the renowned Inc. 5000 Conference.
About Hauser Private Equity: Headquartered in Cincinnati, Ohio, and maintains offices in both Los Angeles, California, and Chicago, Illinois, Hauser Private Equity is a private equity firm with a highly specific focus. Concentrating on middle market and lower-middle market investments, it serves as a fund manager and co-investor with a broad spectrum of founder-led companies.