Auto
How To Get Your Off-Road Vehicle Street Legal In Montana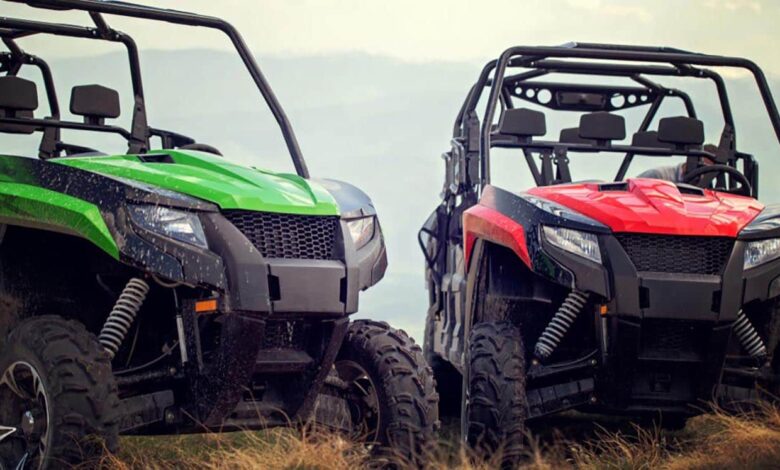 Montana is a state where you can make your off-road vehicle street legal using an official state process. You will register an off-road vehicle as a street-legal quadricycle meaning there are no emissions tests, state inspections or registration renewals. Once you register it as street legal, you can use it on roads, or even outside Montana. This makes Montana the best place to register your off-road vehicles, even for those who don't live in that state.
Why Register Your Off-Road Vehicle In Montana?
Eligible vehicles: There are no specific qualities for a quadricycle registration in Montana. This means it can be an ATV performance or an off-road vehicle; you can make it street-legal.
Driving limits: your off-road vehicle can be partially street legal, or full since Montana has no speed limits or restricted hours for UTVs (quadricycles). There are no restrictions or rules as long as your vehicle is registered as a quadricycle.
Use helmets: in Montana minors should wear helmets while operating off-highway vehicles, but for drivers over 18, it's not mandatory. This doesn't apply in other states where you must wear a helmet even if your off-road vehicle is registered in Montana.
Your off-road vehicle must-have certain parts to be registered as street legal in Montana. Install this safety equipment before you register
Two headlights
One red taillight
One red brake light
One white license plate light
One rear red reflector
Amber or white reflector in front
One mirror
Electronic horn
Exhaust with mufflers
Rubber tires
Working brakes on four wheels
Before installing the equipment required, you should know other specific factors. These include:
If your off-road vehicle cannot travel over 24 mph, it should have a slow-moving vehicle sign.
Horns are not supposed to be so loud.
Tails lights and headlights should come on at the same time when turned on.
The vehicle shouldn't produce annoying smoke or unusual noise.
How To Register an Off-Road Vehicle In Montana
Since Montana doesn't require state inspections, registering your offroad vehicle is quite easy. The lack of registration renewals makes it possible for people living outside Montana to register their quadricycle through an easy procedure too.
Registration For Montana Residents
To get a street-legal ATV, you should complete the paperwork, get a  license plate and drive off with your street-legal vehicle. But to register, you must produce these documents:
Complete proof of your inspection
Montana title application
Proof of vehicle ownership.
Can You Make Dirt Bikes Streets Legal In Montana?
Yes, you can also make your dirt bike street legal. You will need safety equipment like mirrors and horns; then register it. It is simple compared to other state's
How do I obtain a street-legal golf cart in Montana?
By installing safety upgrades in your golf cart, and you can ride it at 20 mph, you can register it as street legal in Montana; although there are more rules to golf carts, you can always check Montana vehicle registration, or even better, work with a reputable agent like 5 Star Registration or 1 Dollar Montana to help you with the process.
Conclusion
Knowing you can drive your off-road vehicle on both off-road and roads gives you satisfaction knowing you can take your best everywhere you need. Montana has the most straightforward rules and regulations for registering off-road vehicles, thus making it the place to register your car even if you are a non-resident.