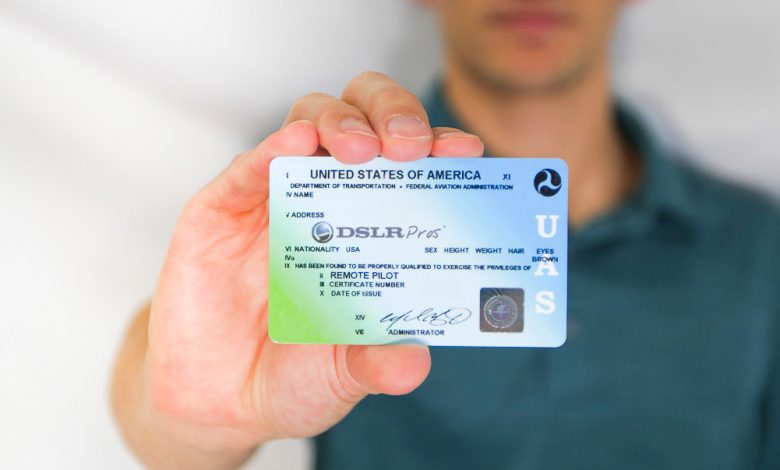 Who Needs To Get A Drone License
The FAA is pretty clear on who needs to get a license, though there always seems to be a bit of confusion. Anyone who plans to fly commercially or operate a drone business needs to get a license. Anyone who is flying drones for fun and is not getting compensated does not need to get a license.
Manned Pilots Are An Exception
There is one exception to the FAA rule about who needs to get a drone license. Manned airplane and helicopter pilots do not need to hold a Part 107 license if they have had a review in the last two years and hold a Part 61 certificate. However, manned pilots do need to take online training, which is available on the FAA website.
The Next Steps
Once it is determined that a Part 107 certification is needed, there are a few steps to follow to obtain the license. First, there is an age limit. Only those 16 and older are eligible to become a license drone pilot.
Next, take and pass the Aeronautical Knowledge Test. In order to register to take the test at an FAA-approved testing center, an EIN is required. To acquire an EIN, registration is required in the FAA's IACRA system. This number is how pilots will be identified. It is one of the latest changes made by the FAA. When you call to register for the knowledge test, you will be asked for your EIN.
Once the knowledge test is passed. Only a 70 percent grade is needed to pass, you will finish your registration in the IACRA system and a temporary license will be issued. A TSA background check will be conducted at the time of registration.
Now What?
To keep current, every two years it is mandatory that the licensed drone pilot takes a recurrent knowledge test. It is shorter than the original test and still requires a passing grade of 70 percent. If the FAA would ever request a flight log, drone inspection log, or to see your drone, under Part 107 these requests need to be met. You are expected to do pre and post-flight checks, keep logs, and remember to report accidents were injuries or property damage over $500 occurred.
Costs and fees
There is a one time fee of $150.00 to take the test. You will need to pay this fee every two years. It costs $5 to register a drone. It terms of the overall picture, it does not cost a lot to become a drone pilot. Of course, this not include insurance and other costs in starting a business.
Timeline
How long it takes to become a drone pilot is different for each person. It is easy to study for the knowledge test on your own. There are plenty of online practice tests and other sources. FAA has plenty of resources on its website, but if you are not familiar with the jargon, it may be difficult to understand. However, for those who do not even know what a sectional map is, let along know how to read one, may want to consider taking drone training lessons. There are ground schools both online and in-person for drone pilots that offer drone training lessons. After the test is taken and passed, it is possible to get a temporary license in about a week, and six to eight weeks to get the permanent license.