Fashion
How to Be A Successful Hairstylist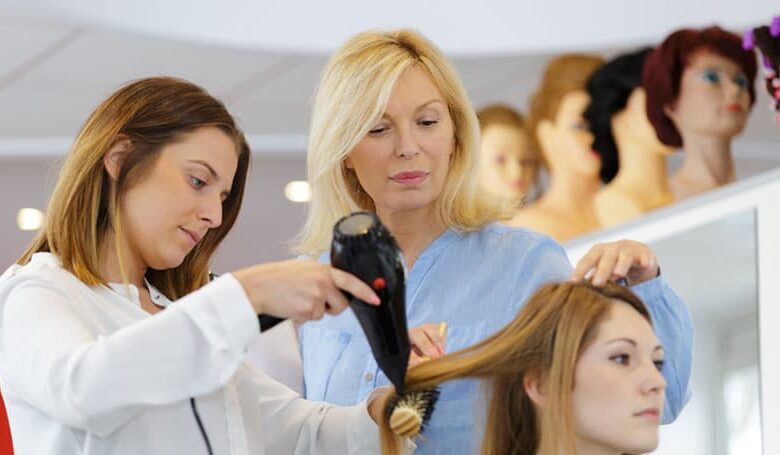 Are you passionate about making people confident and beautiful? Do you have an eye for details and a creative streak? If so, you might be interested in a career in hair styling. However, a successful hairstylist needs more than just great technical skills—they also need excellent customer service skills and the ability to work well under pressure.
In this article, we'll discuss the key qualities you need to be a successful hairstylist. We'll also provide tips for choosing hair stylist tools, the right hair styling courses, and more.
What are the key qualities of a successful hair stylist?
A successful hair stylist needs to have several key qualities:
Patience– You need to be able to listen carefully to your customers and provide them with the hairstyle they desire. This means you will need patience as clients can often change their minds about what style of hair they want.
Attention to detail– Clients trust hair stylists with their looks, so you must be able to pay attention to the smallest details. From hairline trimming to hair coloring, every tiny detail must be right in order for you to provide a good result.
Artistic ability– As a hair stylist, you need to have a good eye for hair design and the ability to create unique hairstyles. You must also be able to take hair styling courses and learn new techniques in order to stay up-to-date on all the latest trends.
Customer service skills– A hair stylist's job is not just about cutting hair; it's also about creating relationships with clients. You must be able to keep track of customer preferences and provide them with a friendly experience every time they come in for a hair styling session.
In addition to the above qualities, you will also need to have thick skin in order to deal with demanding clients. Furthermore, hair styling requires that you be able to work well under pressure as you may need to deal with multiple hair styling requests at once.
How to choose hair stylist tools
In order to be a successful hair stylist, you'll need the right hair styling tools. Here are a few tips for choosing the right hair styling tools:
Invest in quality hair tools that will last– Quality hair styling tools are an investment, so you should invest in high-quality hair styling tools. When looking at hair stylist tools, be sure to look for ones that have a warranty or guarantee so that if they break, you can get a replacement.
Look for hair tools that are easy to use– Hair styling tools can be difficult to handle, so look for ones that are lightweight and ergonomically designed. This will make them easier to hold and reduce the risk of strain on your hands and arms.
Choose hair stylist tools based on the hairstyles you specialize in– Different hair styles require different hair styling tools, so think about the hairstyles you'll be specializing in before investing in hair stylist tools.
These are just a few tips for choosing the right hair styling tools. Be sure to do your own research and invest in quality tools that will help you create beautiful, long-lasting hairstyles for your clients.
How to find the right hair styling courses to enroll in
To become a successful hairstylist, you must stay up-to-date on the latest hair trends and techniques. To do this, you will need to find the right hair styling courses to enroll in. Here are a few tips for finding the best hair styling courses:
Do research before committing to any course– Before signing up for a hair styling course, be sure to do some research on the school and instructor. Look at reviews from past students and make sure the curriculum covers all the topics you want to learn about.
Ask questions– Once you've narrowed down your search, ask any remaining questions you have about the courses before committing. Talk to the instructors, ask about their experience, and make sure you understand what will be taught in each class.
Look for a course that provides a practical hands-on experience– In order to master hair styling techniques, it's important to have access to practical, hands-on experience. Be sure to look for courses that provide students with plenty of opportunities to practice real hair.
By following these tips, you can find the right hair styling courses for you and start your journey toward becoming a successful hairstylist!