News
Getting To Know Beth Chapel From DC's Stargirl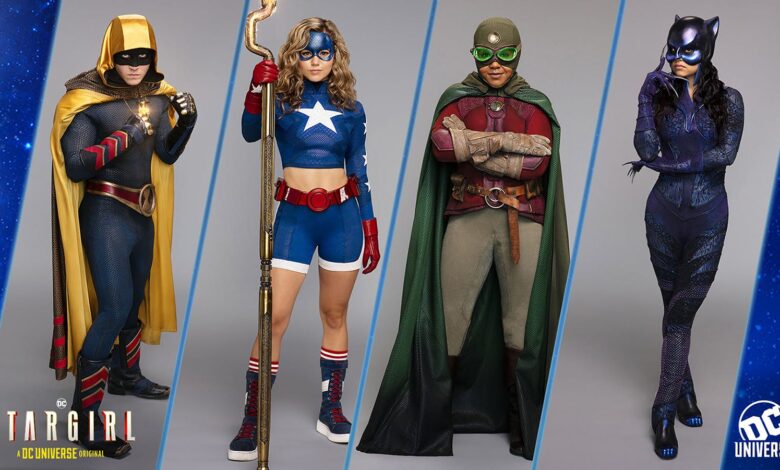 Stargirl has been quite the hit this television season. Released on both the DCU app and WB streaming services, the classic superhero story follows the young hero Stargirl and her alter ego, Courtney Whitmore.
While much of the show follows Whitmore as she figures out her role as a superhero, a large portion centers around the dramas and headaches of high school. Many of Whitmore's classmates get pulled into her heroic adventures throughout the series. One of the more delightful of these students is bubbly Beth Chapel.
Though introduced as an intelligent-though-lonely young girl, Chapel quickly accepts her destiny when she becomes the next hero to don the mantle of Doctor Midnight. She might be new to some viewers, but Beth Chapel has a long and storied history in the pages of comic books.
The Legacy of Doctor Mid-Nite
The first person to be called Doctor Mid-Nite was Physician Charles McNider. After a lab accident left him blind, McNider discovered he could see perfectly in total darkness. With the help of an owl named Hooty, he became the hero known as Doctor Mid-Nite and spent his nights fighting crime. McNider was first introduced in All-American Comics #25 in 1941 and would spend many years fighting alongside the other heroes of the Golden Age of Comics as a member of the Justice Society of America.
How Beth Chapel Took on the Role
In the 1980s, DC Comics introduced a number of younger characters who had connections to members of the Justice Society. Known as Infinity Inc., these heroes were the children, wards  and former sidekicks of prominent heroes like Green Lantern, Hawkman, and Wonder Woman.
One character introduced was Beth Chapel, a surgical assistant to Charles McNider. Similar to McNider, Chapel found herself blind after a sudden accident and realized she could see only in the dark. She took on the name Doctor Midnight, a slight variation on McNider's Doctor Mid-Nite, and joined with Infinity Inc.
Though she would go out with other members of her team and fight villains, she spent a majority of her time as the team's physician. As the years went on, she formed a close relationship with Wildcat, another legacy character who was known as Yolanda Montez. Eventually, Infinity Inc. would disband and Beth would vanish into obscurity for a time.
The Death of Doctor Midnight
Beth Chapel's final fling as Doctor Midnight happened in the pages of Eclipso in 1993. Chapel, along with her former teammate Wildcat and several other heroes, were tasked with a secret mission to bring down the villain known as Eclipso. Though she fought bravely, Chapel would be killed in the line of duty while attempting to save an injured Wildcat. She has remained dead ever since, though a cameo appearance in 2020's Doomsday Clock #12, written by Stargirl producer Geoff Johns, suggested that Beth Chapel had returned.
Beth Chapel on Page and Screen
There are many differences between Chapel in Stargirl and her namesake in the comics. On the show, Beth is much younger than her comic counterpart. While both characters are incredibly intelligent, Chapel does not get blinded on the show. Instead, she finds McNider's old Doctor Midnight goggles and forms a connection with the device. Hooty, sidekick to McNider, also has a cameo appearance, though time will tell if Chapel takes the owl on as her own.
Though her career in comics ended before she had a chance to accomplish much, Beth Chapel has come back to life on the screen. Her bubbly, insightful personality makes her one of the more endearing and delightful characters on the show. Learn more about Doctor Midnight by watching her on Stargirl or by flipping through the pages of an old Infinity Inc. comic book.