Home
Fun and Engaging Activities to Do as A Family at Home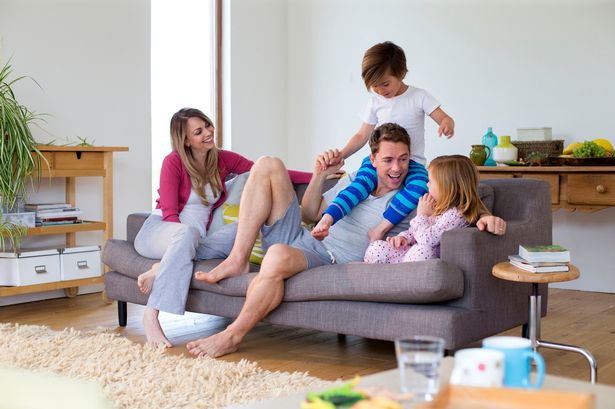 Are you and your family looking for some fun and engaging activities to do at home? Look no further! Here are great ideas that everyone in the family can enjoy.
Try a family board game night
Whether you have a favorite game that you always love to play or you're open to trying out something new, a board game night is a perfect way to bond with your loved ones. So gather everyone together, grab a snack, and get ready for tons of laughter and friendly competition. With so many great board games out there, you're sure to find something that everyone will enjoy. So what are you waiting for? Roll the dice and let the games begin!
Invest in a home golf simulator
Gone are the days when golf lovers had to wait for the weekend to tee off at their favorite courses. Thanks to the latest technology, now you can golf to your heart's content in the comfort of your own home. With a home golf simulator, you can practice your swing, play virtual rounds, and even compete against other golfers from around the world, all without ever leaving your house! It's the perfect activity to do as a family, as you can all take turns playing and cheering each other on.
Plus, it's a great way to stay active and enjoy the thrill of the game together, no matter what the weather is like outside. So why not invest in a home golf simulator and bring some fun and excitement to your family's leisure time?
Start a family book club
Looking for a fun and educational activity to do with the family at home? Why not start a family book club. With so many wonderful books available, choosing one that everyone will enjoy should be easy. Once you've settled on a title, take turns reading the book aloud and discussing the story as a family.
This is a great way to encourage a love of reading and improve reading comprehension skills in children. Plus, it's a fun way to bond together as a family and share different perspectives on the same story. So grab a book, gather the family, and get ready to dive into a world of adventure and imagination!
Set up a family garden in your backyard or in pots
One option that not only gets you outdoors but also brings a sense of accomplishment is setting up a family garden. You don't need a big backyard to grow your own produce, you can use pots if that's what works best for you.
Gardening is not only an enjoyable activity that gets the entire family involved, but it also teaches valuable life skills such as responsibility and patience. Plus, the satisfaction of seeing your hard work pay off as you watch your plants grow and produce flowers or fruits is something that can't be beaten. So, roll up your sleeves, grab some soil, and let the family garden adventure begin!
Have a family cooking night
One activity that brings families closer together is having a family cooking night. It is an excellent opportunity for everyone to spend quality time together while preparing a tasty meal. Whether you're making homemade pizza, grilling burgers, or whipping up a batch of cookies, everyone can contribute to the cooking process.
From measuring ingredients to chopping vegetables, every member of the family can participate and learn some essential cooking skills. It is a fun way to bond as a family while also creating delicious memories that will last a lifetime. So why not grab your aprons, turn on some music, and get ready to cook up a storm with your loved ones at home?
Have a game tournament
One idea to bring the family together is to organize a game tournament. Whether it's classic board games or exciting video games, a tournament can provide hours of laughter and excitement. Take turns choosing games and keep track of points to determine the ultimate champion. The best part? The whole family can participate and create unforgettable memories. So gather some snacks, clear the living room, and get ready for some friendly competition.
Have a family movie marathon with themed snacks and blankets
Gather your loved ones, grab some snacks and blankets, and get ready for a cozy night in with a family movie marathon! This is the perfect activity to do as a family at home, creating memories that will last a lifetime. Choose a theme and select a variety of movies for all ages to enjoy.
You can even go the extra mile by creating themed snacks to go along with the movies. From classics to comedies, horror flicks to heartwarming tales, there's something for everyone. So why not bring the movie theater experience home and enjoy quality time with your family in a comfortable and relaxed setting?
These activities are sure to create lasting memories and a strong bond between family members.