Travel
Exciting Adventures You Can Do in Alaska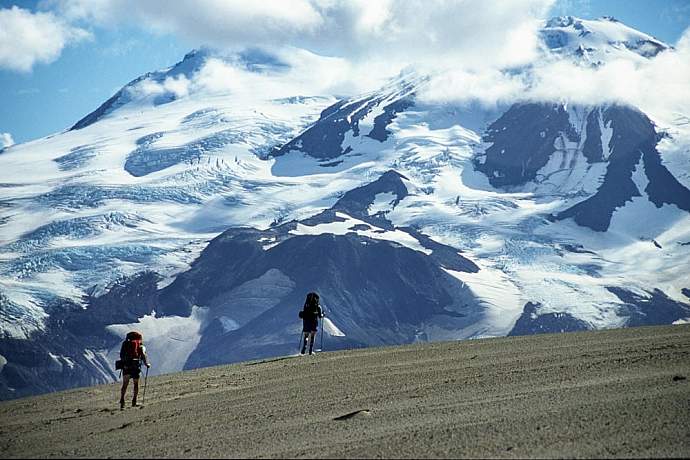 Take a scenic flight over the glaciers.
Alaska is a land of extremes, including its glaciers. These massive ice walls, carved by rivers of ice, can stretch for miles, towering over everything in their path. A scenic flight over the glaciers is the ideal way to see this natural wonder from above. This is a perfect vacation with the family when you'll be able to see the glaciers' true size and scale as you fly over them. You might even see some wildlife on the ice, such as bears or caribou. Whatever you see, a flight over the glaciers will be an unforgettable experience.
Rent a kayak and explore the coastline.
The family vacation is a time-honored tradition, but it can be hard to find an activity that everyone can enjoy. Kayaking is a great way to get up close and personal with nature, and there's no better place to do it than in the majestic landscape of Alaska. You'll have the opportunity to see wildlife up close, paddle through pristine waters, and experience the beauty of the Alaskan wilderness firsthand. Best of all, kayaking is a low-impact activity that's suitable for all ages, so it's the perfect activity for a family vacation.
Go fishing for salmon or halibut
There's nothing quite like being pulled straight from the icy waters of Alaska. A fishing trip, whether for salmon or halibut, is sure to be an exciting adventure. The best part is that there's no need to be an experienced fisherman to enjoy a day out on the water. There are plenty of charter companies that can take you out and show you the ropes. So, what are you holding out for? Grab your fishing pole and head to Alaska for the catch of a lifetime!
Ride a dog sled through the forests.
Riding a dog sled through the forests of Alaska is an unforgettable experience. As you glide through the snow-covered trees, your team of huskies will work together to navigate the trail. Along the way, you'll get to see some of Alaska's stunning wildlife, including moose, eagles, and bears. And if you're lucky, you might even catch a glimpse of the Northern Lights. Dog sledding is a great way to explore Alaska's remote and beautiful landscapes, and it's an experience that you'll never forget.
Visit Denali National Park and go hiking or camping.
If you're looking for a breathtaking natural setting, Denali National Park is the perfect destination. Located in the Alaska Range, the park is home to North America's highest mountain, Mount McKinley. With its glaciers, wildflower meadows, and abundant wildlife, Denali is a truly unique place. Whether you're interested in hiking, camping, or simply taking in the stunning views, there's something for everyone in this national park. Just be sure to come prepared for the rugged terrain and unpredictable weather, but with a little planning and some good gear, you're sure to have an unforgettable experience.
Attend one of the summer music festivals in Anchorage.
Anchorage hosts a number of music festivals throughout the summer, attracting both local and international talent. These music festivals are a must-see for music fans. There's something for everyone here, from rock and pop to folk and classical. The concerts are made even more enjoyable by the city's lovely setting. If you're looking for a fun weekend this summer, attend one of Anchorage's many music festivals.