Entertainment
Cirque du Soleil Brings Mesmerizing Live Performances to Fans in Disney Springs and Las Vegas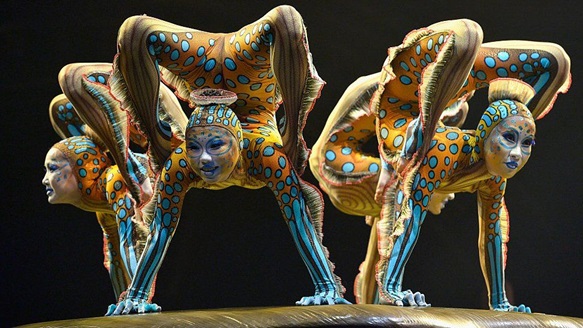 As the lights begin to dim, the sound begins to rise. You are nestled in your seat for one of the best shows in Vegas tonight, and Cirque du Soleil is about to take the stage.
Another year removed from the pandemic that put so many of our lives on hold, 2023 is looking to become another big year for the performers at Cirque du Soleil.
Before you pack your bags or book your tickets to Las Vegas or Disney Springs, read up on a few of the biggest shows taking the stage this year.
Cirque du Soleil was founded in 1984, but their shows took little time to spread around the country. Setting up shop in Las Vegas would turn into one of the best choices for those now famous Las Vegas performers, and the proof is evident with their massive schedule of prominent Las Vegas shows.
Whether fans are sliding into the city for a night or a week, they'll want to set some time aside for a few fantastic performances while in Las Vegas this weekend.
Let's highlight a few of the top shows in 2023 from Cirque du Soleil!
The Blue Man Group
If you want a captivating live performance to set the tone for your trip to Las Vegas, you've come to the right place. One of the top Las Vegas shows for many years running, and the Blue Man Group thrills fans with live performances at the Las Vegas Luxor Hotel and Casino.
A Blue Man Group show features live music, stunning light shows, and unique comedies fueled by non-verbal communication. Audience engagement is the cream of the crop at this performance, making it a MUST-SEE in Vegas.
Drawn to Life
Drawn to Life is a unique collaborative effort between the dream makers at Disney and the high-flying performers at Cirque du Soleil. Nestled in the heart of Disney Springs at the World of Disney, Drawn to Life is a unique and mesmerizing exploration of what makes the Disney universe so pleasing. Riveting performances are backed by genuinely unbelievable costuming and wardrobe, making it an authentic Disney experience come to life.
Live Musical Events
Rounding out some of the best things to do in Las Vegas is a slate of live musical performances by Cirque du Soleil.
First on the list is Michael Jackson's ONE, featured at the Mandalay Bay Resort and Casino. In this wondrous exploration of the King of Pop, fans are introduced to chart-topping hits remixed into stunting light and dance shows. MJ"s slick moves can be seen throughout the show!
Suppose you want something slightly more laid back, set your sights on a production of The Beatles LOVE, which features everything that made the 60s psychedelic group so fantastic. Sgt Peppers meets Cirque du Soleil in a wildly imaginative night of fun.