Travel
Celebrate Spring Break in Style With Family Friendly Shows by Cirque du Soleil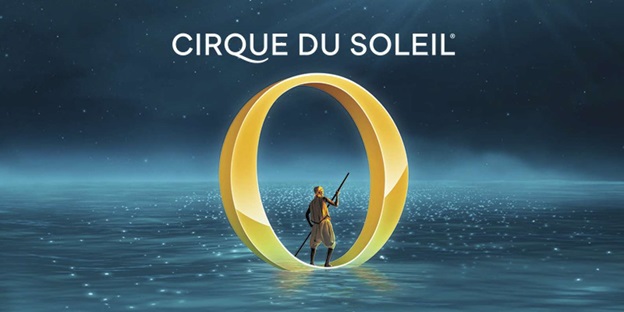 With Spring Break right around the corner, there has never been a better time to start planning your trip or vacation. Whether you want to spend time in a casino or at one of the top shows in Vegas tonight, you'll find what you're looking for with the team at Cirque du Soleil.
With several amazing shows nestled in the heart of Las Vegas and Disney Springs near Orlando, FL, magic is right around the corner, and we're here to help you find it.
Let's dive deep into the world of Cirque du Soleil to better understand the amazing shows and festivities that they have available!
Embrace Your Aquatic Side With 'O'
Landing in the heart of Las Vegas, you'll be ready to step into the heat for a look at the Strip. Cirque du Soleil has a host of shows nestled throughout Las Vegas in a variety of the biggest casinos around. The first stop on our journey has us at the Bellagio Hotel & Casino for a showing of O by Cirque du Soleil.
Featuring luxurious Loggia luxe seating, this family-friendly show features Cirque du Soleil at its best, with magic, theater, artistry, and surrealism on full display amidst a sea of water-based effects. Loud sounds and frequent lighting changes underscore an experience that could be slightly upsetting for children under the age of 5.
Turn to Treasure Island For a Night of Fun
Suppose an aquatic experience at the Bellagio doesn't sound like the right experience for you. In that case, you might want to consider getting the best last-minute tickets Las Vegas has available for a showing of Mystere at Treasure Island.
The Treasure Island Hotel & Casino calls itself home to the first big show in Las Vegas from Cirque du Soleil: Mystere. One of the longest-running shows in Cirque history, Mystere pokes fun at the nature of existence with a range of jokes and acrobatics that lead to laughs from people of all ages.
One of our favorite family-friendly things to do in Las Vegas, Mystere, is fantastic for the whole group as comedy tends to transcend ages. The show has already been experienced by more than 10 million guests who have come to the Strip just to see the amazing performances.
Head to Disney Springs For 'Drawn to Life
If Las Vegas isn't on the itinerary, but Florida is, make sure to head down to Disney Springs, where you'll find free parking next to the Drawn to Life theater. A unique first-of-its-kind collaboration between Disney and Cirque du Soleil, Drawn to Life is a masterful exploration of imagination underscored by classic Disney animation and artistry.
As one of the most family-friendly productions in the Cirque du Soleil stable, Drawn to Life features a host of great memories to be made with thrilling acrobatics, stunning set designs, and a truly fulfilling story.