Business
Brainstorming For Success: Daniel Shin Gives Key Insights to Aspiring Entrepreneurs, Weighs in on Innovation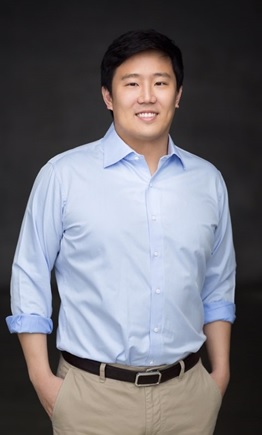 Every great idea begins with a single kernel of a concept. With the right effort and the right team around you, that idea can become something much bigger and more magnificent.
Daniel Shin is an entrepreneur, angel investor, and CEO who has made a career out of fostering kernels of concepts until they blossom into something larger. Best known for his work in the e-commerce space, Daniel Shin has played a pivotal role in developing the payment processing systems available throughout Asian markets thanks to his work at PortOne Global, Fast Track Asia, and Ticket Monster.
An entrepreneur with a unique talent for acquiring great teams, Shin shared some of the insights that have led him to success while exploring his past.
Creating a Better Team With Daniel Shin
The best teams in the industry are often carefully curated by a team leader who knows what they are looking for. From Shin's perspective, finding the right team is all about getting together with individuals who can challenge you to excel while remaining knowledgeable and professional.
Shin believes that having the right people in the room can lead to the natural development of good ideas. With that being said, Shin still likes to step outside of the office so that he can focus on concepts by himself. By giving himself time to step aside, Shin allows himself space to prepare his arguments in defense of them when discussing concepts with his team.
Daniel Shin Says, "Surround yourself with talented and like-minded people who can add passion to your life and help execute your ideas."
Prepare to Wrestle With Risk
As an entrepreneur with more than a decade of experience navigating the saturated e-commerce space, Shin is more than familiar with the realities of risk that come with his profession. With that being said, Shin suggests that risk can be synonymous with success as it requires a great leap forward in order to find major success.
Shin says that taking action immediately and testing concepts with lean matters can lead to more positive results. Calling this "taking the leap", Shin advises people following in his footsteps to take lessons from failure when leaping doesn't go how they planned.
For Daniel Shin, the development of PortOne Global was a major leap forward for his business and his potential risk. The company was founded in 2018 in Singapore, where it quickly became a fully managed payment service for merchants on the Internet. Taking this risk allowed Shin to step into an important space where he was able to fill it with his ideas.
Find Balance in Life
Even with a real focus on constant movement within the entrepreneurial space, Daniel Shin understands the ultimate importance of embracing balance in life. Shin suggests taking regular breaks from the office in order to think in new spaces where there are zero limits on his beliefs. Doing this allows Shin to step away before returning with a clear mind.
Along the way, Shin suggests never losing sight of the importance of life. Shin says, "Life's not all about getting to the finish line. It's how you run the race and the impact you have on others along the way that matters, too."