Business
9 Tips to Make Relocating for a Job Easier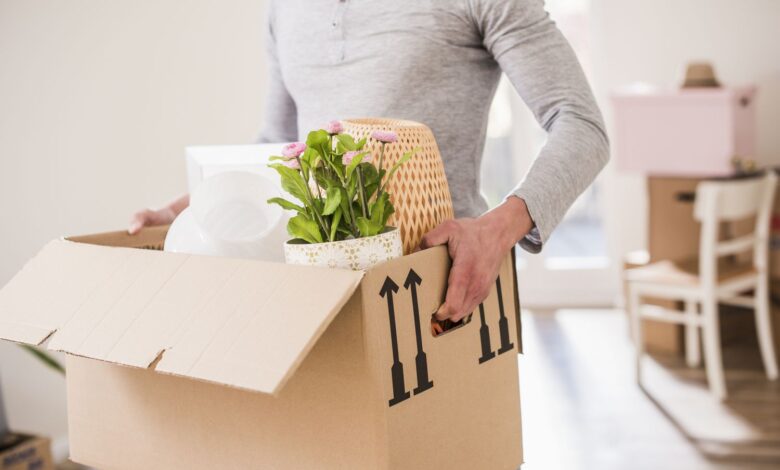 Have you been offered a job in a new city? Is it something you can't turn down and you now have to make the big move? While it's a huge step and can be overwhelming and stressful, with the right preparation and planning, relocating for a job does not have to be such a daunting task.
In this article, we will provide nine tips on how to make the transition to a new city for work as smooth and easy as possible. We will also discuss how you can transition into your new role and make the most out of living in a different city.
Research the Area – Before you move, it's important to research and get familiar with the area you will be living in. This includes looking into things like housing costs, public transportation options, weather conditions, grocery stores, entertainment options, and more. When moving long-distance, it's a good idea to take a few days and visit your new city before moving in. You can also use online resources such as Google Maps to help you get an idea of the area.
Make a budget and plan for moving expenses – Making a budget and moving plan will help you stay organized and prepared for moving. This includes estimating moving costs like hiring a moving company, renting a truck or storage unit, purchasing packing materials, and more. It's also important to consider how your job relocation will affect your taxes.
Create an inventory list and start packing efficiently – Before you move, create an inventory list of everything you need to pack. This will help make the packing process easier and more organized. Be sure to start packing early and label each box with the room where it belongs in your new home. Avoid packing items that are unnecessary or that can be easily replaced after the move (such as kitchen supplies).
Set up utilities and other services – Make sure to set up your new utilities such as electricity, water, internet, and phone prior to your move-in date. You may also want to look into setting up services such as garbage collection, cable TV, and home security. This can help make your transition easier when you arrive.
Get to know your new neighborhood – Once you move in, take some time to explore the area and get to know your new neighborhood. Visit local shops and restaurants, check out nearby parks and attractions, meet your neighbors, join community groups, etc. Knowing where everything is located will help make you feel more comfortable in your new city.
Establish a routine – Adjusting to your new job and living in a new city can be difficult, so it's important to establish a daily routine early on. Find time for yourself every day and set aside time for things like cooking meals, exercising, or going out with friends. This will help you settle in quicker and feel more at home.
Connect with colleagues – Building relationships with your co-workers is essential for success in any job. Try to connect with them as soon as you start — attending lunch meetings, joining team activities, or simply getting coffee together can help build these relationships over time. This will also make the transition to your new job much easier.
Take time to adjust – Moving to a new city and starting a job can be overwhelming, so it's important to take the time you need to adjust. Allow yourself to get used to the change in environment, learn more about your new city, and find ways to make yourself feel at home.
Find a support system – Having a strong social and professional network is key to feeling comfortable in your new city. Connect with local friends, family members, and professional contacts to build your network. This can also be helpful when it comes to finding new job opportunities or figuring out the best places to explore in the area.
Now that you know how to make the transition to a new city easier, take the initiative and start relocating for your next job with confidence. With the right preparation and planning, you can make this process stress-free and enjoyable.