Business
8 Savvy Tips for Organizing Your Home Office for More Productivity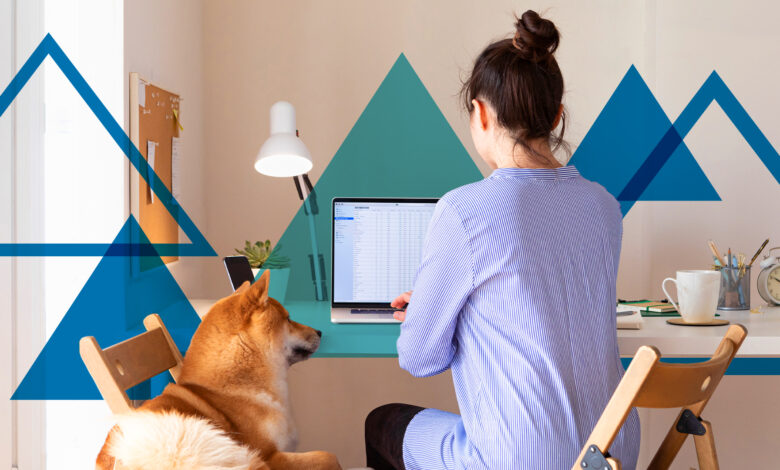 Working from home is a popular thing now that is not going away any time soon. Therefore, workers need to create a favorable environment at home for productivity and peaceful working. Creating a home office has made it possible to work from home. However, many people don't invest in the right environment. The space must be well-organized with less clutter to make it functional and help a worker's professional and personal lives co-exist. A home office sets the mood of working and eliminates unnecessary anxiety. If you are having a hard time organizing a home office, don't worry. We have compiled eight savvy tips on organizing your home office to ensure productivity. Here is what you should do.
Choose the Space
When setting up a home office, you need to choose the most suitable space to work from. The space you pick is crucial to keep you focused. So, it may be a good idea to avoid setting the office close to the entrance, the living room, or the window facing the street. If possible, find a quiet location with fewer distractions. Ensure the place will offer privacy and accessibility to electricity and Wi-Fi connectivity.
Customize the Space
You next need to customize the space to make it comfortable. It means investing in things that suit your needs. For example, you can change the color of the walls, buy a printer or a paper shredder, etc.
Use Employee Monitoring Software
If you manage workers from home, we also encourage you to invest in employee monitoring software like Monitask. The software allows you to manage your time and know how other remote workers perform. It also makes it easy to delegate tasks and manage projects from home.
Invest in Office Furniture
It is also vital to invest in high-quality furniture for comfort and productivity. So, you will need an ergonomic chair for proper back support and a desk. Ensure the furniture is appropriate for properly positioning the back and legs. Also, you need a keyboard, monitor, and mouse.
Declutter the Office
You also need to ensure the space has fewer items to keep it organized. So, declutter as much as possible and update items from time to time. Make sure you only keep the items you need to complete current tasks. Invest in bins, boxes, drawers, and file folders to keep the office organized.
Eliminate Distractions
The first thing that may come to mind when you hear about working from home is distractions. You have phone calls, children running around, home emergencies, and unexpected things like a visitor. The best way to avoid these distractions is to set priorities rather than going with the flow of home routines.
Invite Natural Light
When setting up the office, ensure you pick a place with natural light. You can choose to take advantage of the sunlight somewhere close to the window. A well-illuminated space sets the mood and vibrancy. It also impacts your performance and wellness.
Know Your Active Hours
Working from home means you have the freedom to choose when to work. You can create flexible work schedules that work best for you. Therefore, choose your peak time or when you know you are more active. You can set this time for more demanding tasks.
Wrapping Up
Creating a good and productive working space is vital when working from home. You must do eight things to organize your office, make it comfortable and eliminate distractions for more productivity.