Event
6 Great Ideas For Your 4Th Of July Charity Event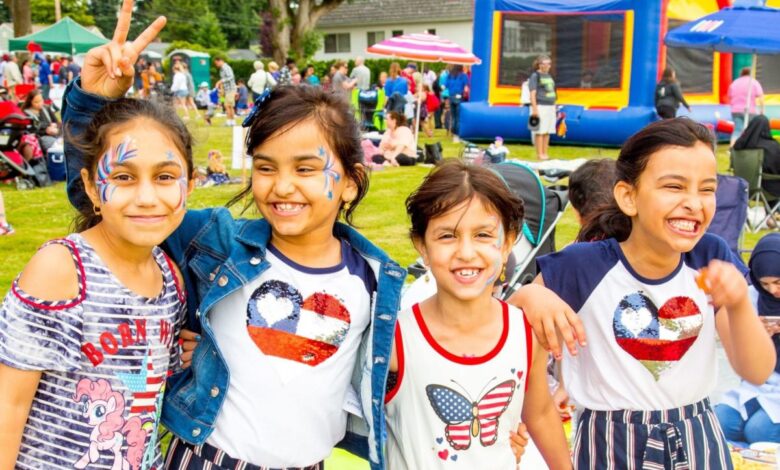 When you have a 4th of July event to plan, then you need to plan things well in advance. Hosting such an event is no small feat, and involves countless elements. So, if you have things already planned and prepared, then your life will be much easier. 
Of course, one of the first things you need to do is to figure out what exactly you will be doing, and then promote your event accordingly. As you're planning a charity event, there are even more factors to consider. There should be some interactive element to the event, and there should be some avenues to collect revenue and donations. Here are a few ideas to start you off with. 
Put up posters around town
When you have the theme for your event decided, then you should make some posters. Use the charity poster templates on PosterMyWall, and you'll find something that fits your requirements. You can just change the text and imagery the way you want, and play around with the design a bit as well. 
Share these posters online, and also print a few out to put up around town. Ask the local businesses to let you put up posters on their premises as well, so that you get the most number of visitors possible. 
Organize a community athletic event
You can hit two birds with one stone by hosting a 4th of July athletic event for charity. Considering the people in your community, pick an activity such as walking, running, or cycling. Have people sign up with a small fee, with all proceeds going to charity. 
Promote this event online on social media and in your community group chats. Brief everyone about the walk or run's route, and advise them to bring water and wear the right sort of clothing for the event. You can even make special t-shirts or bands for this event, with red, white, and blue colors, and sell them for charity. 
Host a benefit concert
If you're planning an event on a bigger level, then a benefit concert is a good idea. You'll probably have a budget allocated for your event, and you can find a few performers within that budget. Then, sell tickets for this concert, with the proceeds going to charity. This concert can be centered around a cause like veteran support or homelessness. Make sure you choose a cause or few beforehand, so that people are motivated to get tickets and donate to a good cause. 
Remember that a concert will require a lot of work, such as organizing a stage setup, arranging a sound system, figuring out where the audience will stand, and how many tickets to sell. However, these concerts can serve quite well, especially when it comes to 4th of July celebrations. To keep things tonal, make sure you have a performer do an excellent rendition of the Star-Spangled Banner to start the event.  
Run a community fair
A community funfair is a great way to involve more members of the community and have fun on the 4th of July. Allocate an open area for this fair, and have people book stalls. The proceeds from this fair and a nominal ticketing policy can go a long way towards contributing to charity. 
Arrange stalls for food, games, and other activities at this fair, with something for every age group. This sort of event is quite popular, and you can even incorporate it with your annual 4th of July community barbecue. 
Sell flags or pins
You can also raise money by selling flags and pins leading up to the 4th of July. It is a good idea to involve your community, and have older children sell these flags and pins along the model of Girl Scout cookies, with profits to be donated to the causes your community is supporting this year.
You can incentivize them by offering a prize to the person who sells the most flags or pins. When the 4th of July actually rolls around, have everyone sport these flags and pins at your annual community celebrations.  
Have a public flag hoisting ceremony
A public flag hoisting ceremony is a fun way to commemorate the 4th of July. You can turn this into a charitable event by having people donate to some chosen good causes, and display their names on a plaque on the flagpole. This sort of event will boost the community feeling and patriotism in your community, and get them together in one place as well. Advertise this event via flyers made using the 4th of July flyer templates on PosterMyWall so that you don't have to bother with finding someone to design something from scratch.  
You can combine this ceremony with a barbecue, potluck, or fair to really fill the day with fun and activities. Just make sure you and your community remember the charitable aspect of the event, and say a few words about the causes you are supporting as well. 
Therefore, there are numerous excellent ideas you can consider when hosting a charity event on the 4th of July. Pick the ones which suit your community the best, and you're good to go!