Shopping
5 Zero Waste Gift Ideas For An Eco-Friendly Christmas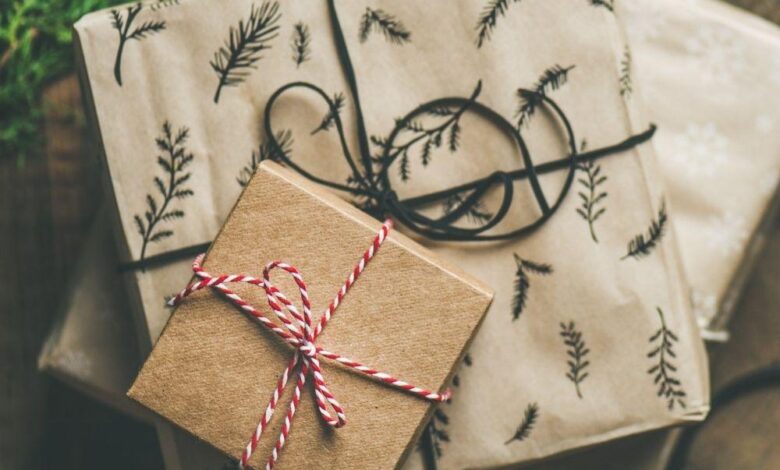 It can be hard to know where to start when it comes to zero waste gift ideas. After all, when most of us think of gifts, we think of things like wrapping paper, ribbons, bows, and other packaging materials.
But with a bit of creativity, you can give eco-friendly gifts that don't create any waste whatsoever.
Here are five zero waste gift ideas to get you started.
Homemade Gifts
One of the best things about giving a zero waste gift is that it allows you to express yourself with homemade items. It can be anything from baked goods and preserves, reusable produce bags, knitting projects, and photo albums made from repurposed materials.
Your gifts will have a personal touch while keeping the planet in mind with a bit of creativity.
Homemade Cleaning Products
Of course, you can also create zero waste gifts for the home.  Making your cleaning products is a great way to give eco-friendly gifts that significantly impact the environment, and they don't have to cost much money at all.
All you need are simple ingredients like baking soda, vinegar, lemons, and essential oils. You can find plenty of recipes online, or even better, create your personalized cleaning products for each person on your list.
Reusable Items
Another great way to give zero waste gifts is by giving reusable items, and it is an excellent option for clothing, accessories, or even kitchen items.
You can find some elegant stuff at thrift stores if you don't want to create it yourself. Just be sure to think about the person's tastes and needs before buying them something they won't use.
Most people worry about how to use reusable produce bags. These bags are effortless to use. Put them in the grocery cart and then pop them into the checkout line with your other groceries. The cashier will scan them just like any other item.
These days, you can find reusable produce bags at the supermarket, selling items like loose leaf tea and bulk spices.
Gift Baskets
Of course, you could also create gift baskets with zero waste items. It is an excellent option if you have a little more money to spend or if you want to give a gift that lasts a little longer.
Also, consider freshie food saver bags as an eco-friendly and low-waste gift option. You can put together a basket of all sorts of different things, like homemade jams, cookies, or soap, or you could go for themed basket-like all-natural beauty products or kitchen gadgets.
Local and Sustainable Gifts
Finally, if you're looking for a truly eco-friendly gift, consider giving a local or sustainable gift. This could be anything from a certificate to a local farm or garden to a membership to a nature preserve.
You could also give something like beeswax candles, made with all-natural ingredients. These candles are non-toxic and burn clean, making them a great eco-friendly option.
When it comes to choosing zero waste gifts, the options are endless. Just be sure to think about what the person on your list would appreciate and use. With a little creativity, you can give a gift that's both unique and earth-friendly