Home
10 Ideas for Turning Your Backyard into a Private Retreat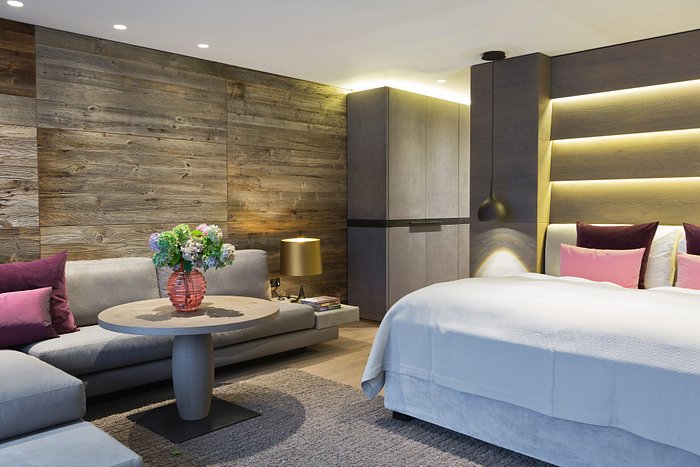 There's one place in our homes where we can relax and unwind – the backyard. Whether you want to create a place to read or simply enjoy the outdoors, it's easy to transform your backyard into an oasis of tranquility.
No matter what size your backyard is, there are plenty of ways to make it a private retreat. Here are some ideas to help you get started:
Install a Deck or Patio – If you want an outdoor living area to use for entertaining and relaxing, create an inviting deck or patio. Choose low-maintenance materials that can withstand the elements and fit your budget. You can also add a pergola or gazebo to create an even more private, tranquil setting.
Install Fencing – Installing a fence around your backyard can make it feel like your own private oasis. Choose a height that makes you feel comfortable and secure while still allowing in natural light. Privacy fencing is the best option for a truly secluded retreat. This will also help keep pets and children safe.
Add a Fire Pit – A fire pit is a perfect spot for gathering with family and friends or relaxing after a long day. It's an inexpensive way to create ambiance and make your backyard feel like an outdoor retreat. This is also a great spot to roast marshmallows and make s'mores with the kids.
Plant a Garden – Growing your plants in your backyard is both rewarding and relaxing. Whether you're creating a vegetable garden or a flower garden, it provides an opportunity to get outside and enjoy nature while tending to something that will yield results. Planting a garden can help create the perfect retreat for your yard by adding colorful flowers, delicious vegetables, and a tranquil ambiance.
Invest in an Above-Ground Spa – Turn your backyard into a luxurious retreat with the addition of an above-ground spa or hot tub. This is a great way to relax and unwind after a long day while also creating a private space to entertain guests. You can also opt for ready-made portable spas that are lightweight and easy to install.
Add Lighting – Lights can add a magical touch to your backyard retreat. Solar-powered garden lights and LED lights are economical, energy-efficient options that will help create the perfect ambiance in your outdoor oasis. If you want more light, consider installing landscape lighting along pathways or adding outdoor spotlights.
Design a Path – Add visual interest and make your backyard seem bigger by installing stepping stones or pavers to create pathways. This is also a great way to designate areas for different activities, such as dining, reading, or lounging.
Build a Swimming Pool – If you have the budget and space, adding a swimming pool to your backyard will instantly transform it into an outdoor oasis. A swimming pool can also enhance the value of your home and provide endless hours of fun for the whole family. This is an investment that will pay off in the long run.
Hire a landscaping professional – If you want to create a truly exquisite outdoor space, consider calling in an expert. A landscaping professional can help you choose the right plants for your yard and make sure everything is properly maintained. Not only will this ensure that your backyard retreat looks great, but it can also save you time and money in the long run.
Make it comfortable –  No retreat is complete without a few creature comforts. Add some outdoor furniture and pillows, so you can lounge in comfort while enjoying the peace and tranquility of your backyard. Choose weather-resistant pieces that will last for years to come. You could also invest in an outdoor rug or umbrella to add a little extra luxury to your outdoor retreat.
Creating a backyard oasis doesn't have to be expensive or difficult. With a little planning and some simple additions, you can create the perfect private retreat in your backyard. Use these ideas as inspiration to make your outdoor space an oasis of relaxation and reflection.
Do you have any ideas you want to add to create a perfect private retreat in your backyard? Share with us! We would love to hear your thoughts.